April 8, 2011
Poetry, poetry, poetry …
What fun I had today with Heidi Swanson's fabulous second graders at West Valley Elementary – poets in their own right – as well as future writers, illustrators and scientists.
Building on Ms. Swanson's curriculum, we talked about some of the tools poets use – simile, metaphor, alliteration, assonance, puns, and rhythm – to craft a poem and make your words sing. What a delightful group of young learners – watch out for this bunch. They're going places!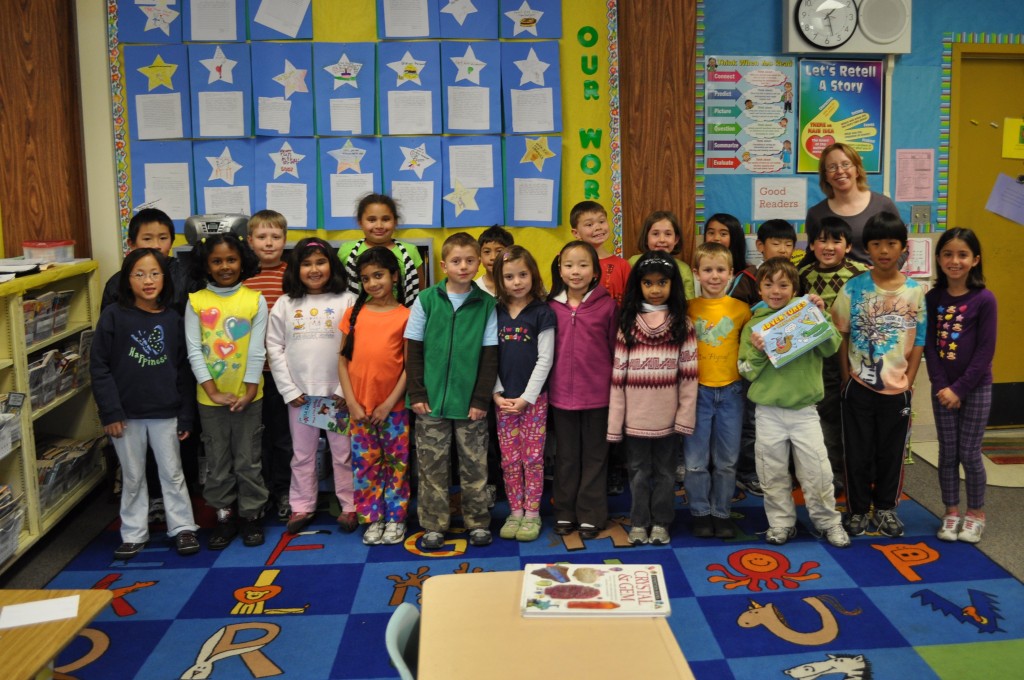 What a bright, well-behaved class!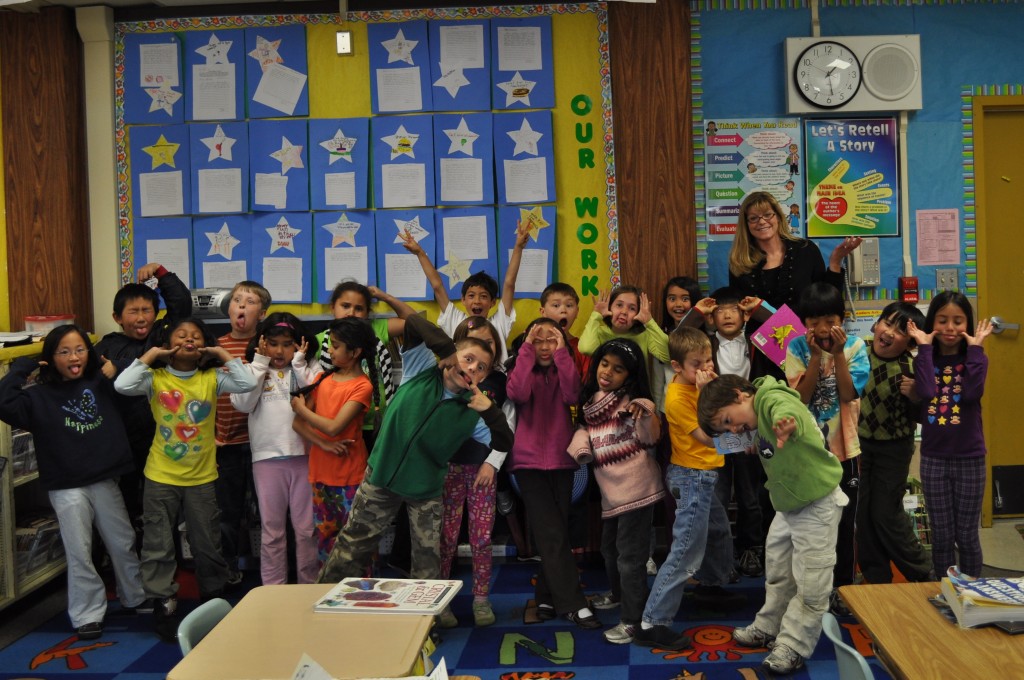 Who SAYS poetry is stuffy? There's something about it that brings out the sillies ….